Joico - Products
Visit Joico website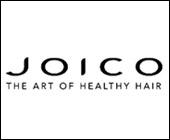 Joico
Sinclair Hair at Sola Studios is proud to offer Joico to our clients. As expert Joico specialists, we strive to deliver the best products and services in the Overland Park, KS area. Our decision to offer Joico to our valued customers is part of this commitment.
K-PAK Intense Hydrator
Replenishes moisture and lipids to overly dry, damaged hair, rendering it manageable, soft, shiny and hydrated. Seals the cuticle and improves elasticity.

K-PAK Deep-Penetrating Reconstructor
K-PAK Reconstructor contains the highest amount of Quadramine Complex than any other product in the Joico family.Hair is left shiny, strong and in a healthy, manageable state. K-PAK Reconstructor results in an immediately noticeable difference in strength, texture and appearance.