KEVIN.MURPHY - Products
Visit KEVIN.MURPHY website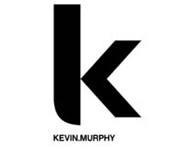 KEVIN.MURPHY
Born from the same philosophy as skin care and inspired by nature's best, the KEVIN.MURPHY range of shampoos, conditioners, treatments and styling aids, is an indulgence of runway looks and natural aromatherapy catered for every hair type.
Sinclair Hair at Sola Studios is proud to offer KEVIN.MURPHY to our clients. As expert KEVIN.MURPHY specialists, we strive to deliver the best products and services in the Overland Park, KS area. Our decision to offer KEVIN.MURPHY to our valued customers is part of this commitment.
Hair.Resort.Spray
Get "a day at the beach hair" with this fragrant volumizing beach hair spray. Honey, Citrus and Tangerine make this spray essential for sexy messy Surfer girls and messy sexy Surfer boys.

Anti.Gravity.Spray
A non-aerosol weightless spray that adds volume and reinforces shine. Infused with organic Lavender
Hydrosol to achieve body and hold to all hair types.
Texture.Master
Get massive with TEXTURE.MASTER. Inspired by the Bouffant and the Bee Hive,TEXTURE.MASTER transforms and creates a big base of hair without having to tease.

Body.Builder
BODY.BUILDER is a product that you can layer onto the hair to create smooth big shapes. Don't be afraid to use quite a lot of BODY.BUILDER as it is weightless and moisturising so you can go for it without any fear of a crunch.
Additional Products Carried- Kevin Murphy Full Again, Kevin Murphy Anti-Gravity Oil Free Volumiser, Kevin Murphy Night Rider, and Kevin Murphy Un.dressed