Paul Mitchell Kids - Products
Visit Paul Mitchell Kids website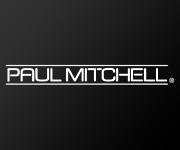 Paul Mitchell Kids
Make bath time fun time! Gently cleanse and detangle even the most sensitive strands with
the mild, soothing formulas of Paul Mitchell® Kids.
Sinclair Hair at Sola Studios is proud to offer Paul Mitchell to our clients. As expert Paul Mitchell specialists, we strive to deliver the best products and services in the Overland Park, KS area. Our decision to offer Paul Mitchell to our valued customers is part of this commitment.
Taming Spray
Taming Spray easily detangles dry or damp hair and leaves hair fresh and full of body helping to eliminate static and control kids' "morning hair."

Baby Don't Cry Shampoo
Baby Don't Cry Shampoo gently cleanses and soothes hair and scalp and doubles as a great body wash for baby's sensitive skin.The tearless formula is great for children of
all ages.